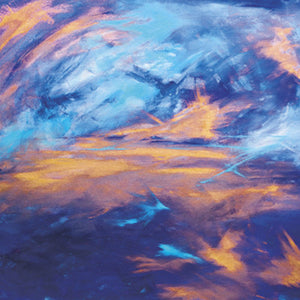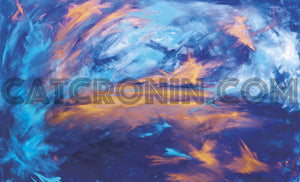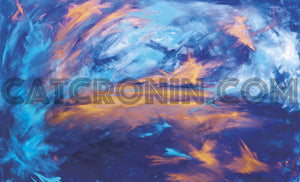 Dawn Chorus
Story:
the first light of day, lets live, fully alive, singing with chests high and open and possibility bursting from our hearts. 
Original is Acrylic and glaze and copper on canvas.
Print Description:
This is a limited edition giclee fine art reproduction print on quality 310gsm textured cotton RAG paper. Sold unmounted, rolled and shipped carefully with love and healing vibrations in an art tube.
Sizing:
 Pr
ints vary in size due to original canvas size and proportions. Please check sizing when purchasing multiple prints to sit side by side. If you need a customised beast sized print please contact Cat directly :)
Special Instructions: Frame and hang on your favourite wall. Breathe deep with the sun on your face. Remember you are So Alive 365 - just bursting with life.
Catalogue Number:
catcronin.com_00020
So Alive 365: 
D329 (0033)